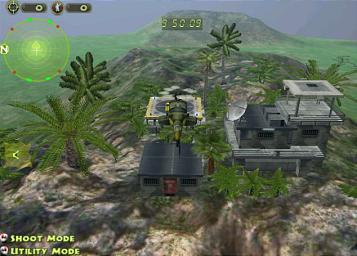 The ranger station is where the ranger helicopter is stationed and where you can review your researched vaccines. Upon placing one for the first time you will be sent a message by Muldoon about the station. The ranger station costs 6,000.
The rifle wielded by the park ranger on the chopper apears to be an M82 Barrett.
Ad blocker interference detected!
Wikia is a free-to-use site that makes money from advertising. We have a modified experience for viewers using ad blockers

Wikia is not accessible if you've made further modifications. Remove the custom ad blocker rule(s) and the page will load as expected.